News
Check out the latest news, events and information here.
July 2011
May 2011
April 2011
March 2011
February 2011
January 2011
September 2010
August 2010
January 2011
Thursday 20th January 2011 from 9.30am - 6.30pm
Come along for a chat and ask any questions, we always love to chat about coaching, NLP and hypnosis.
We will be at:
Aspire National Training Centre (ANTC),
Wood Lane,
Stanmore,
Middlesex, HA7 4AP
For directions see Google Map
Any further information required please call 07909 145540.
Turn Your Dreams Into Reality
FREE EBOOKS
See our free ebooks to help you on your journey towards your dreams & goals.
Our Personal Guarantee

We guarantee that you will get value from these coaching, NLP & hypnotherapy sessions, we are so confident about it that we are prepared to offer you a 100% money back guarantee.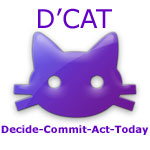 TIME is the one thing we cannot make again, we can make money, friendships, fitness, businesses the list is endless but time is not, we live in the now, our reality is now it is not the past or the future, so make YOUR DREAMS YOUR REALITY TODAY.