Affirmations to Inspire Today, Tomorrow & Always
Be inspired today to be the very best you, to live the very best possible life and to help others do the same.
Say It, Believe It, Do It
Today is thee first day of my new life
I am starting here & now
Today good things are coming to me
I am happy & grateful to be here
Beauty is all around me
I live my life with purpose & passion
Every day I laugh, play & enjoy life
I am energised, alive & here now
I am confident & successful
I pay attention to all the good things in life
I focus on my dreams & desires
I feel love, happiness & abundance
Everything I touch is a success
I am free to be me
I am grateful & give thanks
What I practice, I become
I am healthy & active
I live life to the full
I work with fantastic people
I can be, do & have anything I desire
I am calm, confident & focussed
I am living my vision
I live a life of abundance
Today is the best day of my life because I am living in the now
Yesterday is gone,
Tomorrow is the future,
Today is here & now,
Today you can make a difference...
so do so...
because there is only now
Change Your Life Today
I hope this inspires you to take action on something today because you are powerful beyond measure.
Call Vanessa 07909 145540 for a confidential chat or to book an appointment.
Turn Your Dreams Into Reality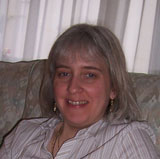 Your Life Success Coach is Vanessa Hodge
FREE EBOOKS
See our free ebooks to help you on your journey towards your dreams & goals.
Our Personal Guarantee

We guarantee that you will get value from these coaching, NLP & hypnotherapy sessions, we are so confident about it that we are prepared to offer you a 100% money back guarantee.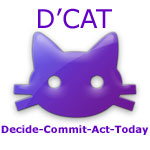 TIME is the one thing we cannot make again, we can make money, friendships, fitness, businesses the list is endless but time is not, we live in the now, our reality is now it is not the past or the future, so make YOUR DREAMS YOUR REALITY TODAY.